Why You Should Make the Switch to Contact Lenses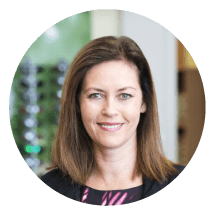 From comfort to eye health and the ability to play sport, there are many good reasons to try contact lenses.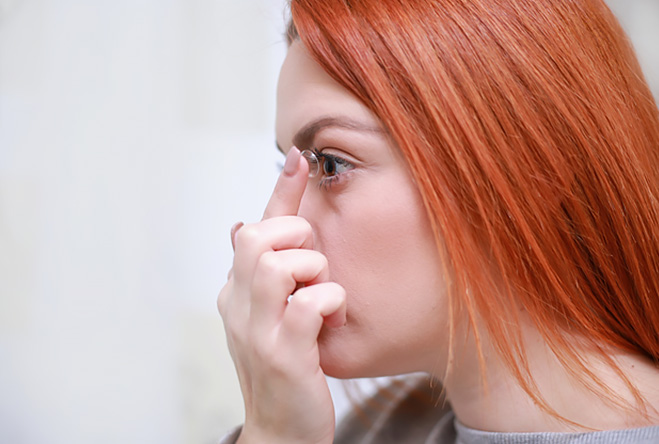 If you wear glasses you probably remember the first day you received your prescription from your optometrist: the excitement you felt at being able to see clearly after struggling, being amazed at being able to make out little details that you'd missed before, such as the leaves on the trees (not to mention street signs!)
The experience of trying contact lenses for the first time can also be just as exciting. You get all the benefits of wearing glasses (that is, improved vision!) with the added benefit of not feeling like you have a kind of barrier in front of your face. Everyday life takes on new dimensions when you're wearing contact lenses.
But, perhaps you've tried contact lenses in the past and found they weren't for you. There are many reasons why you might have found contact lenses uncomfortable or not suited to your lifestyle. But, we'd like to reassure you that contact lens technology has come a long way. Advancements are always being made, and you may be surprised by developments since you last tried them.
Here are a few reasons why we encourage you to give contact lenses a try.
When the right type of lens for a wearer's needs is fitted properly, many people find wearing contact lenses more comfortable than wearing glasses.
 You're likely to forget you're wearing them at all, which makes everyday activities like showering, washing your face, and even sweating a much more natural experience! When wearing contact lenses you don't have to worry about foggy lenses, not being able to see in the rain, smudges from dirty fingers (or oily skin), or glasses slipping down your nose.
Appearance
Although glasses can definitely be fashionable, and there are so many styles to choose from, many people prefer their appearance without glasses. Wearing contact lenses makes makeup application a lot easier, and there's no concern about matching your frames with your outfit or even your hairstyle.
Teens often also prefer contact lenses over glasses as they can boost their self-esteem at a self-conscious time in their lives.
Eye Health
While there are a number of eye health tips that you should follow when wearing contact lenses to reduce the risk of infection, there are also some health reasons why wearing contact lenses is good for your eye health.
Many high-quality contact lens brands provide in-built UV protection. So, like when wearing UV-blocking sunglasses, the simple act of wearing contact lenses can shield your eyes from damaging UV rays. While contact lenses shouldn't be used as a replacement for sunglasses, and clinical studies proving contact lenses' effectiveness at preventing problems such as cataracts or other disorders have not been conducted, there is no harm in choosing a lens that provides the possibility of this added protection.
Sports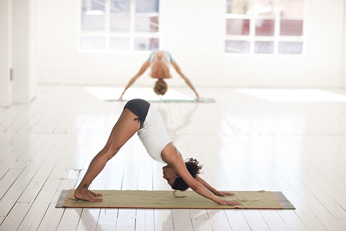 A major reason why many people make the switch to contact lenses is for sport and exercise purposes.
Whatever your sport of choice, it's likely to be much easier in contact lenses than glasses. This not only applies in obvious cases like swimming – where wearing glasses is an obvious problem – but to all activities that require jumping, running or sudden movements.
Even if you are a casual gym-goer or yoga practitioner, rather than an elite sportsperson, your comfort while exercising will be greatly improved if you swap the glasses for contact lenses.
Find out about Greenlane Penrose Optometrist's New Wearer Package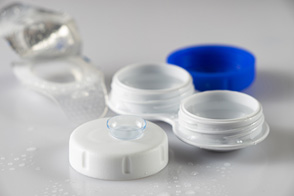 At Greenlane Penrose Optometrist we want to make it easy for new wearers to try contacts for the first time. You might have thought about taking a contact lens trial but not know where to begin. That's why we're offering a New Wearer Package for Acuvue contact lenses
Our New Wearer Starter Pack costs $199. This includes:
A fitting fee and five-day contact lens trial.
A teaching appointment so you can learn how to handle and fit the lenses properly.
One month's supply of contact lenses.
Two follow-up aftercare appointments.
The package offers everything you need to get up and running with contact lenses, including the all-important support along the way so you can feel comfortable with the lifestyle change. We're confident that, after your initial contact lens trial, you'll become a convert.
Visit Greenlane Penrose Optometrist to try contact lenses today.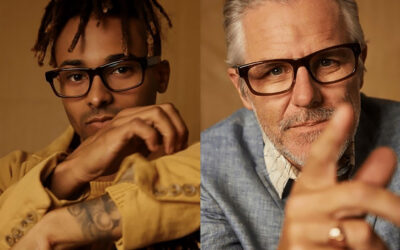 Sometimes we don't realise that the names behind our favourite brands are actually real people, or that they're still not only alive but actively designing under the banner of their brand name….
Regulars to Greenlane Penrose Optometrist might notice a few changes and improvements during their next eye exam. We've been busy setting up new and exciting technology in the practice…
Address
Cnr Great South Road & Rockfield Road, Greenlane 1051
Hours
Mon to Fri: 9am – 5pm
Sat to Sun: Closed
Holidays: Closed