Looking After Your Eyes This Summer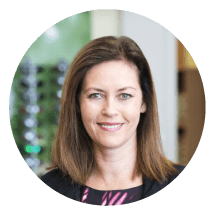 How to best take care of your eyes and your sight in summer, whether you wear glasses, contact lenses or neither.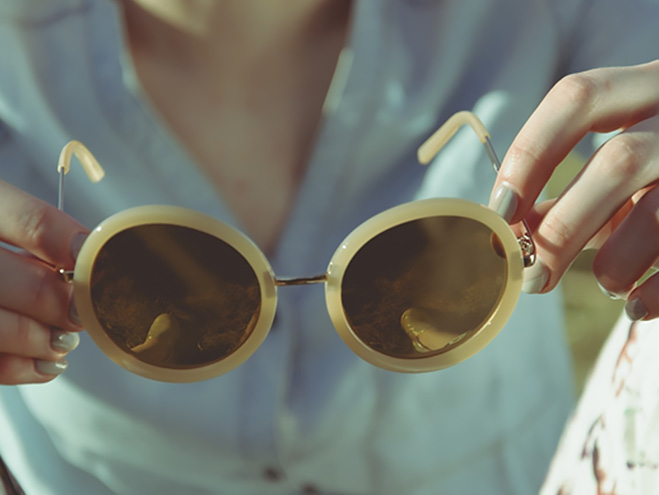 New Zealand summers create extra challenges for eyecare. While you already know the importance of donning a pair of good sunglasses, what does "good" really mean? And what should contact lens wearers keep in mind during the summer? Read on to learn more about summer eye care.
Choose the right sunglasses
As well as cataracts and macular degeneration, UV rays can cause short-term sunburn to the eye–a condition called photokeratitis–and long-term tissue damage that can take years to show up–called pterygium. It's also possible (although rare) to get melanomas on or around the eye.
But, to protect yourself from eye damage, it's important to know that not all sunglasses are created equal. Sliding on a pair without UV protection is barely better than nothing–a dark tint doesn't always mean sunglasses offer UV protection.
There are three key things to keep in mind when choosing sunglasses for every member of the family. These apply whether you're wearing prescription sunglasses that correct vision, with contact lenses, or alone.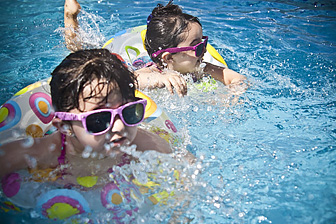 UV protection
It's a good idea to look for sunglasses that have been tested against the Australian/New Zealand standard AS/NZS 1067:2003. In New Zealand it is only voluntary for manufacturers of sunglasses to test against this standard, so it's important to know what you're looking for. Sunglasses with a value of 3 and 4 absorb almost all UV radiation, which is what you want.
Polarised lenses
While not all polarised lenses offer UV protection, it's ideal to find sunglasses that offer both UV protection and polarisation. Polarised lenses reduce glare from surfaces such as water, reflective metal, white buildings, or anything else that shines under the strong sun of summer (as well as snow in winter). Most people will find wearing polarised lenses much more comfortable than non-polarised lenses.
Size matters
Sunglass shapes and sizes go in and out of fashion, but regardless of what's trendy, larger glasses and wraparounds are best. Greater lens area means you simply get more protection, and there's less opportunity for the sun to get to your eyes from above, below or the side.
Many people like wearing contact lenses because of the freedom of swimming with contacts without worrying about glasses getting wet, foggy, or lost. If you enjoy jumping in the waves or swimming laps, glasses are hardly practical!
But swimmers shouldn't just wet and forget about their lenses. Contact lenses absorb whatever is in the water you're swimming in: that means salt, bacteria and microbes from the sea, and chemicals from pools. These have the potential to cause serious damage to the eye, such as acanthamoeba keratitis, which can lead to inflammation or even blindness if left untreated.
Don't freak out, however. Contact lens wearers can do a few things to keep their eyes safe in the water:
Clean and disinfect your lenses immediately after swimming with contacts. Or, if you wear disposable lenses, pop in a new pair afterwards.
Rinse your eyes with fresh water after swimming with contacts, or use an eye rinse suitable for contact lens wearers, to flush out nasties.
Wear goggles over your lenses to prevent water making contact with your eyes.
Invest in a pair of prescription googles if you swim a lot.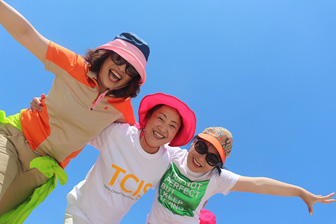 We know hats are important for protecting the head and the face from sun, but don't overlook their importance for the health of your eyes. A wide-brimmed hat that shades the face means that far less sun can reach your eyes. Wearing sunglasses alone on a sunny day, you may still find yourself squinting.
So, double up the protection with a hat.
Also remember that UV rays can still be strong in summer on a cloudy day. Even if the sun doesn't have his hat on, you still need yours.
Contact us to chat about your summer eye care or to book a check-up: book an appointment online or phone us on
09 525 1516.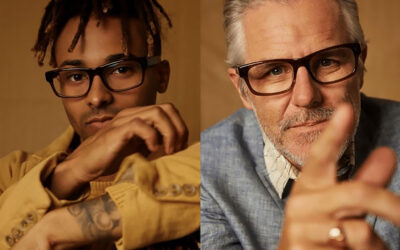 Sometimes we don't realise that the names behind our favourite brands are actually real people, or that they're still not only alive but actively designing under the banner of their brand name….
Regulars to Greenlane Penrose Optometrist might notice a few changes and improvements during their next eye exam. We've been busy setting up new and exciting technology in the practice…
Address
Cnr Great South Road & Rockfield Road, Greenlane 1051
Hours
Mon to Fri: 9am – 5pm
Sat to Sun: Closed
Holidays: Closed