Put an End to Streaks: How to Clean Your Glasses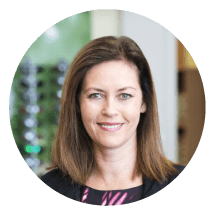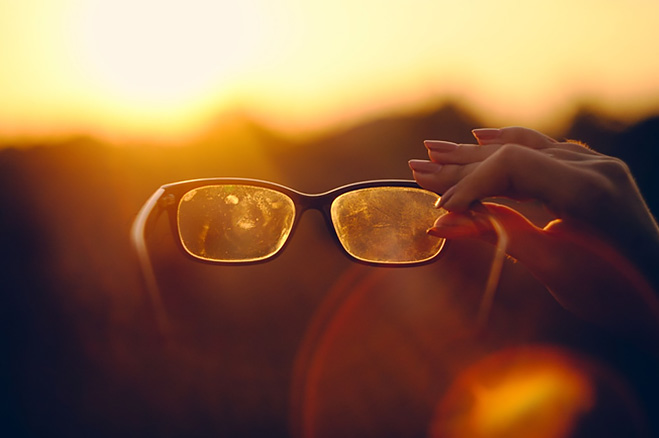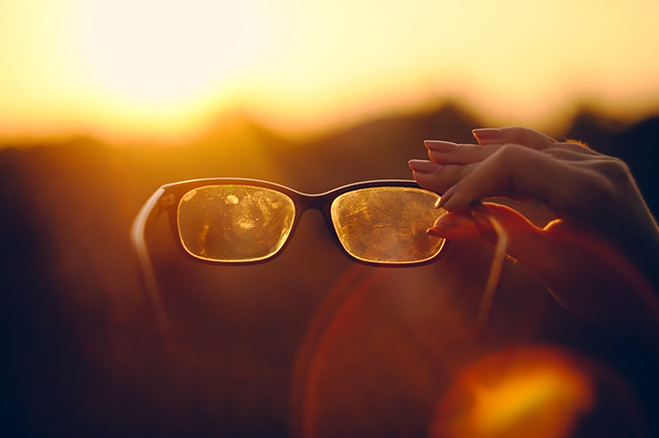 Whether you're a full-time wearer of glasses or just use them for driving or reading, you know how easy it is to smudge the lenses: fingerprints, face cream, oil from your skin, make-up… even splash-back from a messy meal! It's almost like your glasses are a magnet for all the grime and dirt you encounter as you go about your day.
So, how to keep glasses clean? Perhaps you give the soiled lenses a rub with the corner of your t-shirt and hope for the best, or wipe your lenses with a microfibre cloth that's never washed. These methods of cleaning your lenses may seem better than nothing, but they also probably leave you with streaks, which are so annoying. And, in fact, they're actually not better than nothing: incorrectly cleaned lenses can lead to scratches that actually make the quality of your vision worse in the long run. You need to know that there is a better way! Glasses wearing doesn't need to be synonymous with smudged vision.
Combine the glasses cleaner products with the right processes and you, too, can enjoy clean, smudge-free, hygienic glasses on the regular. Here's how to clean your glasses properly.
Moist alcohol-based lens-cleaning wipes have been scientifically proven to kill more microorganisms than any other kind of lens cleaner (including shirt sleeves!) Keep a packet of lens wipes in your bag or on your desk (or both) so they're always handy when you need them. ZEISS or Optica wipes are made of micro-fine cellulose fibres, are gentle on lenses, and leave no streaks. You can even use them to clean other touchscreen displays, like phones, which accumulate grime. Peeps glasses cleaners are also fun and effective, and they look a bit different from the regular microfibre cloth (which just might remind you to use it more often!)
We stock a variety of lens-cleaning products at Greenlane Penrose Optometrist, including glasses cleaners for when they get fogged up, so ask for them next time you're in.
Treat your glasses to a deep clean
When a quick wipe isn't enough, it's time to give your glasses a proper clean. But how to wash glasses yourself without damaging them? You can do this at home in the first instance, with an item everyone should already have on hand: a PH-neutral dishwashing liquid (tip: dishwashing liquids labelled mild, gentle or "good for hands" are most likely to be PH neutral). To clean your specs, create some suds by rubbing the dishwashing liquid between your fingers. Rub the suds onto the lenses, and then rinse in lukewarm water.
Every six months or so, pop in to Greenlane Penrose Optometrist for an ultrasonic spectacles clean. The vibrations of this device effectively remove dirt particles from your glasses, and will make them look like new again.
Store your glasses properly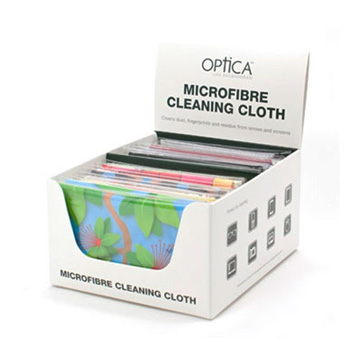 Hopefully you know to always store your glasses with the lenses facing up; if you didn't know this important instruction for lens care, now you do! Never place your glasses on a surface lens-down. Not only can this lead to the lens picking up dirt from the surface they've been placed on, but it can scratch them, too.
It's also important to keep your glasses in a hard container, especially if you don't wear them all the time and are often needing to put them on and off. Throwing your glasses in your bag without a case is one of the worst things you can do for them, and will mean you need to replace them much more often.
Come in and see us anytime for adjustments to your frames, to get any running repairs fixed (such as a loose screw), or to have your glasses put through our ultrasonic cleaning unit.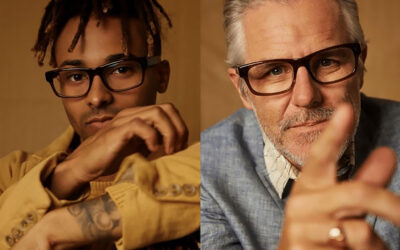 Sometimes we don't realise that the names behind our favourite brands are actually real people, or that they're still not only alive but actively designing under the banner of their brand name….
Regulars to Greenlane Penrose Optometrist might notice a few changes and improvements during their next eye exam. We've been busy setting up new and exciting technology in the practice…
Address
Cnr Great South Road & Rockfield Road, Greenlane 1051
Hours
Mon to Fri: 9am – 5pm
Sat to Sun: Closed
Holidays: Closed